Family and Friends,
Join us as we celebrate the Life and Legacy of our beloved Pastor Regina Renata Randolph-Davis.  Beautiful, regal, humble, diligent, faithful, and always with a spirit of love and excellence, this phenomenal woman of God touched many lives with her endless devotion to Loving People to Life!  We know she is in heaven rejoicing, receiving great (rewards) for her service here on earth.  Full of grace and love, she blessed countless lives during her time on this earth. So, we will honor Pastor Regina, understanding the magnitude of her great legacy will be felt worldwide, for generations to come!
Date:        Saturday, March 30
Location:  Abundant Life Family Church
201 Church Road, North Wales Pa 19454
Viewing:  9am - 10am
Service:  10am
In lieu of flower donations, we are asking that you donate to a cause helping to make her dream a reality Super Kids Academy or First Steps Daycare Academy. Pastor Regina cared deeply about providing a nurturing, loving, Christ-centered environment in which children could learn and grow.  Therefore, she established First Steps Daycare and Super Kids Academy.  By donating to the childcare fund, you allow her legacy of love to continue and will help change the lives of future generations. Please send donation to Abundant Life Family Church, 201 Church Rd., North Wales, PA 19454  or link below.
Please click the link here to donate: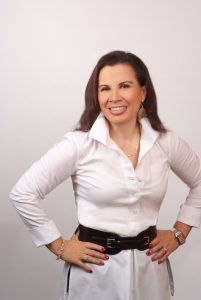 Regina Randolph Davis is a wife to her husband and partner in ministry Robert and a mother of three children she adores; Samuel, Sarai and Janae Grace. She holds a Bachelor's degree in Psychology and a Master's Degree from the University of Pennsylvania. She is a practicing Psychotherapist and along with her husband pastors Abundant Life Family Church in North Wales, Pennsylvania and Bridgewater, NJ. where they teach the word of God.
Pastor Regina is the founder of Daughters of Destiny International (DDI) the women's ministry of Abundant Life Family Church. The purpose of DDI is to empower, encourage and strengthen women to live out their God given destiny through her dynamic teaching of the word of God and spirit-led opportunities. Such as Conferences, fellowships, and missions. Many women are drawn to her as a mentor, teacher and counselor.
She is also the author of her first of many books "How to Overcome Anything" in this book, Pastor Regina shares her personal struggles with a debilitating illness, challenges with her emotional and spiritual health as well as her professional experiences to show you how to be set free from any mental, physical and spiritual strongholds. Through careful study of the scriptures and Pastor Regina's background in psychology, she shows the reader how to be free from and avoid the destructive patterns that keep you from enjoying and succeeding in life. She unlocks keys to defeat problems that hold you back from experiencing more in life such as anxiety, depression, fear, anger, and addictions. She is also the author of "Breaking Free" Overcoming Ungodly Soul-ties. Described as one of the most important books to have in your library. In this book she deals with ungodly soul-ties, who's in control, hidden treasure, identifies and exposes areas of bondage and also gives pertinent keys to break free from them once and for all! In her new release "Confidence: How to Win Before You Start", she shares the secret to success in any goal, challenge or task and unveils the keys that will unlock your latent potential to always win!
Pastor Regina truly believes that anyone can Overcome Anything and choose to live life to the full until it overflows! By the power of the Life-Changing Gospel of Jesus Christ!